Bridgestone looks to expand retail footprint in India
Tyre maker Bridgestone is looking to expand its retail footprint in India by 20-25 per cent this year and is aiming to grow higher than the industrys growth, a top company executive has said.
---
PTI
|
Mumbai
|
Updated: 28-05-2023 18:24 IST | Created: 28-05-2023 18:21 IST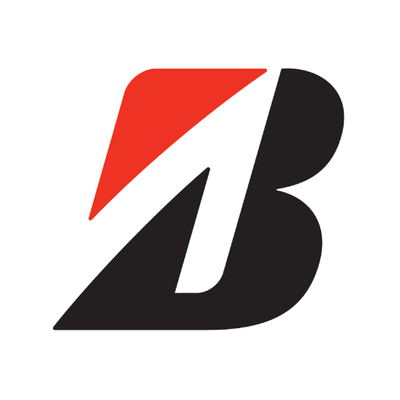 ---
Tyre maker Bridgestone is looking to expand its retail footprint in India by 20-25 per cent this year and is aiming to grow higher than the industry's growth, a top company executive has said. Bridgestone India at present has over 3,200 dealerships across 1,300 cities and towns in India. Bridgestone India, which is a subsidiary of Japanese multinational tyre manufacturer Bridgestone Corporation, has a well-diversified portfolio, mainly of radial tyres which cater to OEM as well as replacement segments.
"Bridgestone India has been increasing its market penetration over the last few years. In 2022, we increased our retail footprint by 11 per cent, expanding to an additional 218 towns. This year we are looking to increase our overall retail network by 20-25 per cent," Bridgestone India Managing Director Stefano Sanchini told PTI in an interaction.
The company is expanding its distribution network to enhance the coverage across tier-III/IV cities giving it a larger footprint in the aftermarket for automotive tyres that accounts for over 25 million tyres, he said. "We aim to retain our leadership in this segment. The OE market has shown revival last year and is expected to further grow in 2023. Our investments towards increased capacities and capabilities will help us fulfil the market needs," Sanchini, who has been helming the company's India operations since the beginning of 2023, said. "We hope to further increase our share in the coming year," he stated. Noting that the company had a remarkable growth both in volume and revenue during the previous year "with overall revenue up 37 per cent year-on-year while the total volumes growing 17 per cent during the period." "The passenger tyre business has sustained its market leadership position," he said. "Our performance for the first quarter (January-March) of this year has also been encouraging and on the same lines as our performance in 2022," Sanchini stated. Sounding optimistic about the domestic tyre industry's growth, he said that the Government's spending on mobility infrastructure is improving the logistic industry's efficiencies and this will spur the tyre industry growth.
Another catalyst is India's automotive sector, which is expected to sustain growth momentum in 2023, he said adding that, "the domestic tyre industry is expected to grow 6 per cent in line with economic growth." This is encouraging, taking into consideration that the global economy may be on a slowdown, due to geo-political events and disruption of global supply chains, Sanchini emphasized. He said the company sees positive customer sentiments across categories. "Our aim is to stay ahead of the curve. We are confident that 2023 will be a good year in terms of performance as well as deeper market penetration," he said. Sounding confident about further strengthening of Bridgestone India's leadership in the passenger car segment, he said, "we are constantly working towards meeting the evolving consumer needs by enhancing our product portfolio as well as our aftersales services and increasing our retail footprint." Sanchini also said that the company's plans to launch tyres for the electric vehicle segment in India remain in sync with the OEM's electrification thrust. "We have the product for EVs and are partnering with India-based OEMs to develop products. As EV volumes grow, our EV compatible tyres will also be available in the aftermarket," he stated. Bridgestone India has two plants, one each at Chakan (Pune) and Pithampur (Indore) with a cumulative capacity of 30,000 tyres per day. The company in February has announced an investment of Rs 600 crore for expansion of both capacities and capabilities.
He further said the company's solutions business through the "Pay As You Go" model has doubled over the last year. "As the market evolves we hope to further strengthen this business that is a win-win for all stakeholders," he stated.
(This story has not been edited by Devdiscourse staff and is auto-generated from a syndicated feed.)